News >
6th place in Nals
After the disappointing race in Schaan I went with mixed expectations to the start in Nals.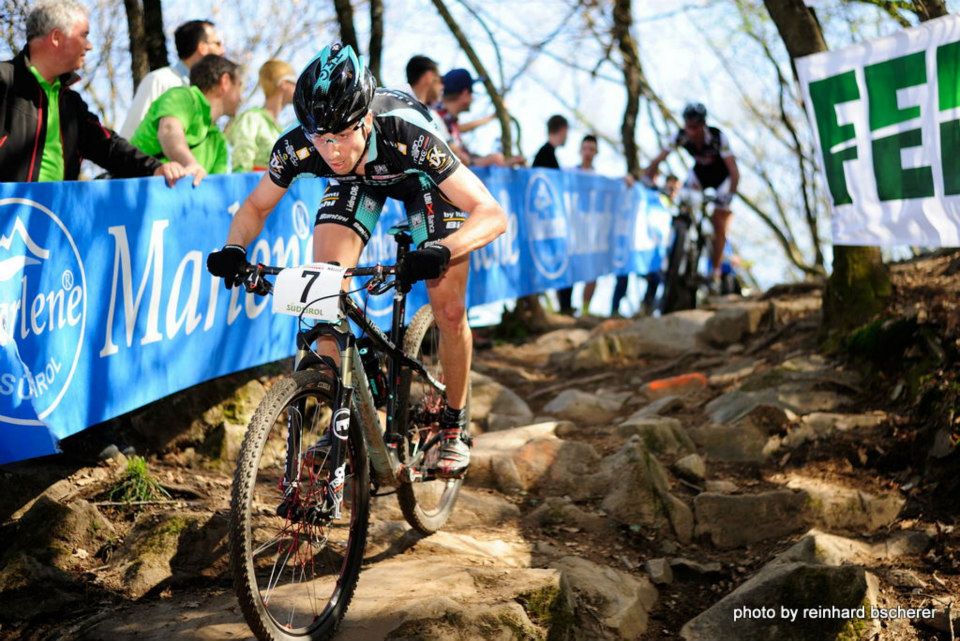 On one side i feel pretty good in the trainings, on the other side the race from Schaan is still in my head. Unexpected I was a little bit nervous before the start. But after a perfect start the nervousness was away. I was on position 1 and tried to stay there until the first single trail. I thought: I still can ride fast. But then the others accelerated the speed and I lost some important positions. Ok maybe I'm still not fast enough.
But from the second lap on I started to pass other riders that gave me motiviation to pedal harder. In the next laps it was going on the same, good speed in the uphill, no mistakes in the dowhill. In the second last lap I could see the 5th "place" in front of me. But I was not able to catch him. So I finished 6th.
I'm happy with my performance, even I'm still not there where I want to be. But at the moment the "good" feeling counts and this gives me motivation for the next races.
Next week I take part at the Tuggen Challenge. This is a 3-day stage race on the road.
Result
s
Veröffentlicht am:
23:58:00 14.04.2013
von Martin Gujan