News >
Again a 5th place in Montsevelier
After a racing break I was in Montsevelier for the BMC Racing Cup.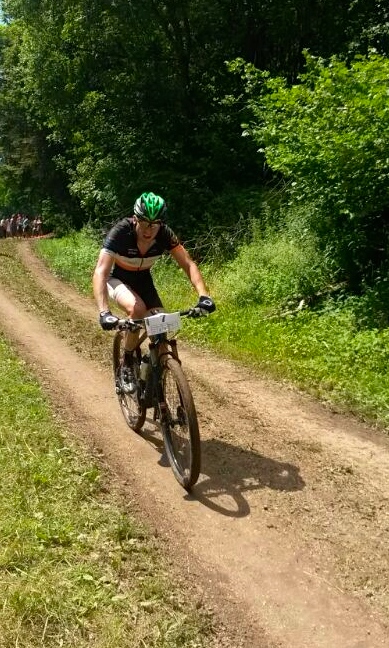 Directly after the race in Gränichen I was travelling with the national team to the high altitude training in St. Moritz. There I could prepare perfectly for the upcoming races. The first test was already at the end of the training camp in Montsevelier.
Until now there was no race in the jurassian village. The race course was really nice with all the singletrails through the forest. Cyclingnews.com described it like this: The racers fought out a tough race of attrition on the physically demanding course in Montsevelier. They had to cope with hefty climbs and - after some rainfall the day before - slippery descents as well as with sultry hot summer weather." I just have to get used to the really slippery Jura rock.
As I didn't feel super good during inspection on Saturday i didn't expect a lot in the race. But on the start lap I felt pretty good and I took the leading position! I was a little surprised about that. We had to do the start climb again, and I again felt good but the following slightly uphill killed me a little bit. I had to recover a bit and lost some ground but not a lot positions. After that I found my rhythm and could hold it till the finish line. I finished on 5th position.
I can be happy with it because I was coming directly from the high altitude training and I didn't feel "race ready" before the race.
Results
Veröffentlicht am:
13:09:00 08.07.2014
von Martin Gujan