News >
Swiss Championships Lostorf
The National Champs were held on a beautiful course in Lostorf, and yet again the Swiss quality was shown with very close and exciting racing.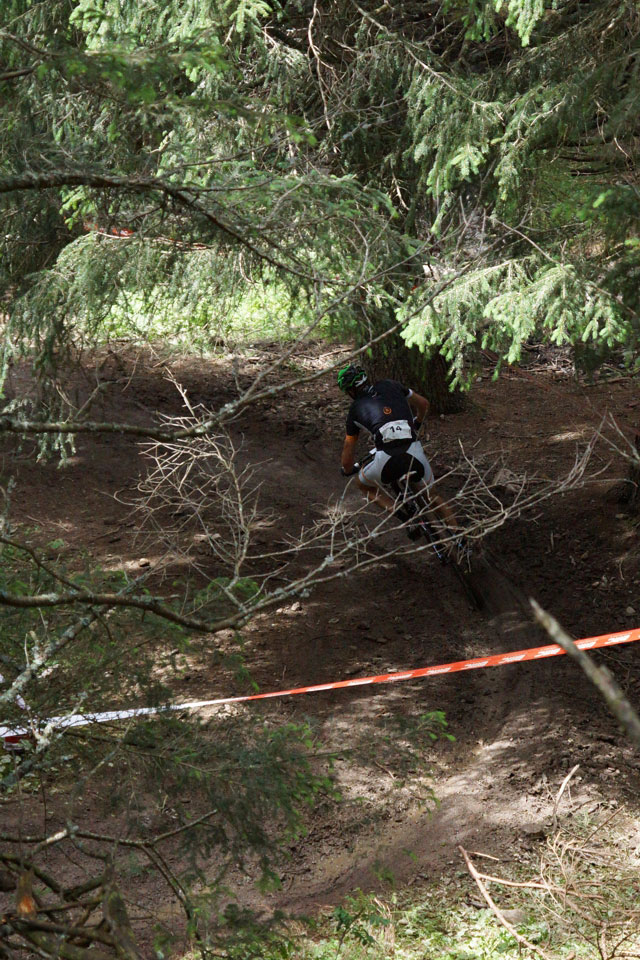 Through a clear increase to the race in Lenzerheide I could present myself from my good side, but unfortunately 9th was the best I could manage on the day. But let start from the beginning.
Already before the race the weather was causing the tension to mount under the riders, with continuous drizzling and unpredictable changes happening every second it was obvious why the tension. This caused a couple of questions popping up regarding my tyre choice... Should I ride with dry tires or use the mud tires to be sure that I would have enough grip? I decided to go with mud tires. The Schwalbe Rocket Ron was the perfect tyre in these uncertain conditions, it is good in the wet but also acceptable in dry conditions.
At the start of our race the sky cleared up nicely but unfortunately that wasn't the case when we got into the forest, so the Rons were the perfect tyre choice.
Unfortunately I was unable to enter in the first position into the narrower parts of the course. This has been the case for several previous races and I need to find a way to avoid/change it, working on it though. After the held up I was able to follow some good wheels which then led me to be in a bigger chasing group, fortunately I had good legs, too. In the following laps there where continuous changes in positions, but nobody managed to break away and make a real gap. The podium spots were already away so I could fully concentrate on this group.
In the last lap we were fighting for the 6th position and I still felt pretty good. I made an attack in the forest and just Fanger followed me, but the chasers could still close the gap before the finish. It all came down to the last flat section with three other guys and myself, unfortunately I didnt have the legs to beat the other riders and came in 9th.
The level was extremely high, which was shown in my last laps time, which was faster than Nino Schurters winning lap seeing as he only had to defend the little gap he had to Giger.
Complete
results
Swiss TV
SRF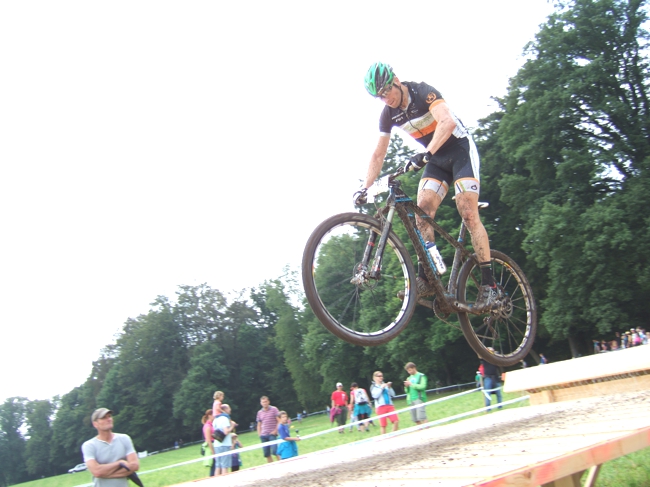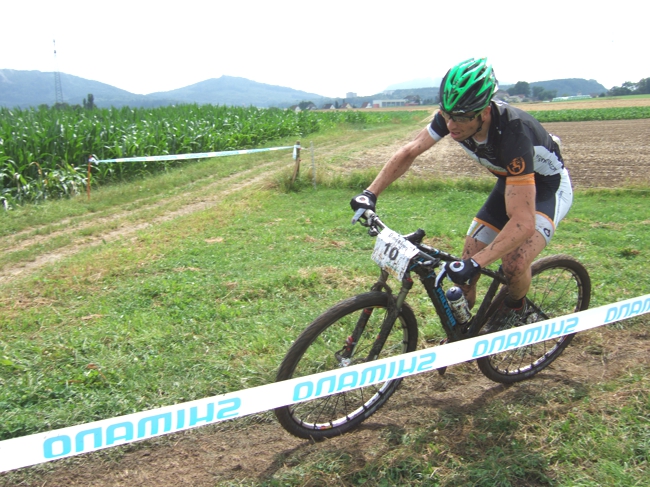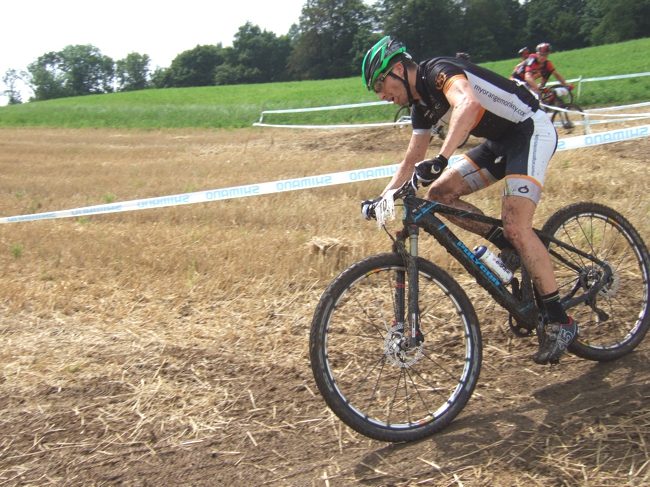 Veröffentlicht am:
22:46:00 21.07.2014
von Martin Gujan