News >
World Cup Méribel
The whole world Elite of Mountain biking met for the World Cup final in the French town of Méribel.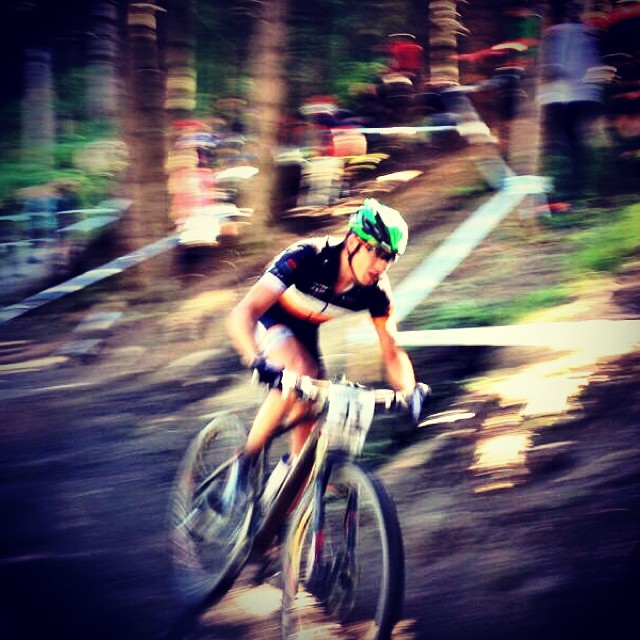 The course was built in an attractive setting with some technical sections where you could easy make mistakes. But we had time in the training to practice these parts and like this you became safer.
We had to complete 7 laps in total. Unfortunately the start was a little tight and the chances were not so good to gain positions. So I had to be satisfied to ride with the other contenders like so often in this season. But this is also quite hard. After that I could move forward again until I was in 28th position.
In the general classification I'm in the 27th place.
I am now going to ride some smaller races as I won't be riding the World Championships. Then I will prepare for the cross season which is not far away.
Replay
Redbull TV
Resultate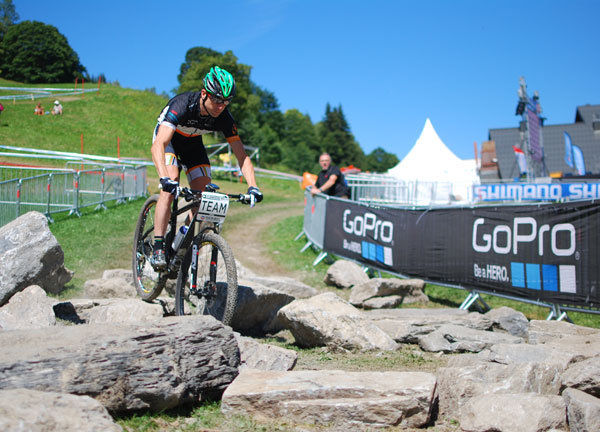 | | | | |
| --- | --- | --- | --- |
| 1 | Nino Schurter (SUI) Scott-Odlo MTB Racing Team | 1:33:06 | |
| 2 | Julien Absalon (FRA) BMC Mountainbike Racing Team | 0:00:13 | |
| 3 | Manuel Fumic (GER) Cannondale Factory Racing | 0:00:37 | |
| 4 | Lukas Flückiger (SUI) BMC Mountainbike Racing Team | 0:00:46 | |
| 5 | Gerhard Kerschbaumer (ITA) I.Idro Drain Bianchi | 0:01:12 | |
| 6 | Daniel McConnell (AUS) Trek Factory Racing | 0:01:17 | |
| 7 | Ralph Naef (SUI) BMC Mountainbike Racing Team | 0:01:48 | |
| 8 | Mathias Flückiger (SUI) Stöckli Pro Team | 0:02:06 | |
| 9 | Florian Vogel (SUI) Scott-Odlo MTB Racing Team | 0:02:07 | |
| 10 | José Antonio Hermida Ramos (ESP) Multivan Merida Biking Team | 0:02:11 | |
| 11 | Emil Lindgren (SWE) Giant Pro XC Team | 0:02:34 | |
| 12 | Moritz Milatz (GER) BMC Mountainbike Racing Team | 0:02:35 | |
| 13 | Fabian Giger (SUI) Giant Pro XC Team | 0:02:48 | |
| 14 | Sergio Mantecon Gutierrez (ESP) Trek Factory Racing | 0:02:51 | |
| 15 | Maxime Marotte (FRA) BH-Suntour-KMC | 0:03:15 | |
| 16 | Luca Braidot (ITA) | 0:04:12 | |
| 17 | Martin Fanger (SUI) BMC Mountainbike Racing Team | 0:04:21 | |
| 18 | Marco Aurelio Fontana (ITA) Cannondale Factory Racing | | |
| 19 | Rudi Van Houts (NED) Multivan Merida Biking Team | 0:04:40 | |
| 20 | Stephen Ettinger (USA) BMC Mountainbike Racing Team | 0:05:06 | |
| 21 | Markus Bauer (GER) | 0:05:42 | |
| 22 | Ondrej Cink (CZE) Multivan Merida Biking Team | 0:05:45 | |
| 23 | Kevin Van Hoovels (BEL) Versluys Team | 0:05:53 | |
| 24 | Daniele Braidot (ITA) | 0:05:58 | |
| 25 | Henrique Avancini (BRA) Caloi Team | 0:06:01 | |
| 26 | Stéphane Tempier (FRA) BH-Suntour-KMC | 0:06:05 | |
| 27 | Andrea Tiberi (ITA) Tropix-Frm | 0:06:07 | |
| 28 | Martin Gujan (SUI) Orange Monkey Pro Team | | |
| 29 | Hugo Drechou (FRA) Calvisson VTT | 0:06:08 | |
| 30 | Markus Schulte-Luenzum (GER) Focus XC Team | 0:06:10 | |
Veröffentlicht am:
21:43:00 25.08.2014
von Martin Gujan