News >
British Serie in Plymouth
After the bad luck at the BMC Racing Cup in Schaan I was convinced that it would be better in England. The shape seems to be good.
I travelled to London on Wednesday. From there we drove to Plymouth where they held World Cups pre 2000. I was looking forward to do a race in such a nice landscape. The course was nice too, with some steep climbs and technical parts with nice rock features.
I was called up as second and had also a good start. But after 200 meters I broke a spoke and due to this I lost air in the rear wheel. I was kept on going with a flat. I was riding in last position when I saw my team mate Martin Gluth running with a broken chain. He was so kind to give me his rear wheel so I could keep on going.
The course was most of the time narrow and it was not easy to pass the contenders. Also in the technical parts I had to wait sometimes. I still could manage to pass a lot of riders and in the last three laps I had the best lap times of the field. Eventually I finished in 6th place.
I know that in mountain bike sport these things can always happen but I was still annoyed a bit because I'm sure that I could ride in the front group.
The form is there, now for the luck to change!
Results are
here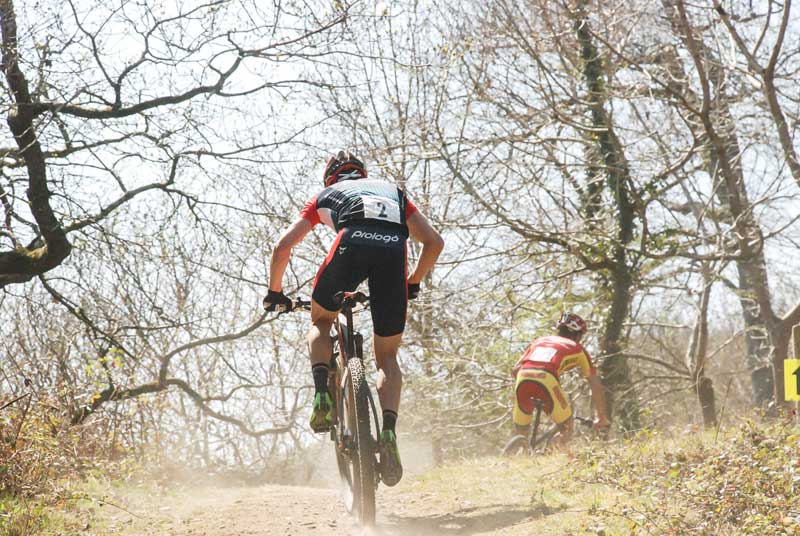 Veröffentlicht am:
22:11:00 21.04.2015
von Martin Gujan